Wall Décor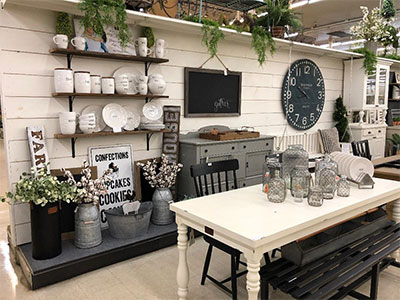 Well-chosen wall decor is crucial in uplifting and transforming a space into a personalized and inviting environment. It adds personality, visual interest, and a focal point to a room, enhancing its ambiance.
Whether framed art, photographs, or prints, wall decor allows you to express your style and create a unique atmosphere. We offer a wide selection of framing options, ranging from classic to contemporary styles, ensuring there's something to suit every taste.
Southern Hospitality's wall decor can complement existing design elements or serve as a statement piece, bringing life and character to your walls. Our diverse collection allows you to find the perfect wall décor to add beauty and inspiration to your Plant City, FL, property.
Signs
Well-decorated signs can be a stunning addition to any space, offering a unique and personalized touch in various ways, such as: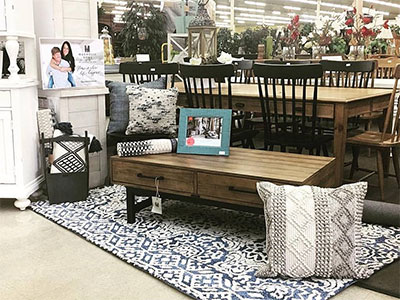 Signs come in a variety of styles, materials, and designs, allowing you to find the perfect fit for your home.


Signs can convey a specific mood or theme, whether it's a motivational quote, a charming phrase, or a customized name or message. They serve as eye-catching focal points, drawing attention and adding character to walls, doors, or shelves.


From rustic wooden signs to sleek metal options, our collection offers a range of well-decorated signs that can enhance your decor and reflect your personal style.


With their ability to inspire, amuse, or simply welcome guests, well-decorated signs are a versatile and creative way to make a statement in your space.
Framed Art
Our framed art is carefully curated to provide a diverse range of options to suit every style and taste, and here are some aspects of it:
Framed art is a timeless and sophisticated choice for enhancing the aesthetic appeal of any space.


From classic masterpieces to contemporary prints, our collection offers a wide variety of subjects, styles, and sizes.


The frames not only protect and display the artwork but also add an extra layer of elegance and refinement.


When you're looking for a statement piece to become the focal point of a room or a series of smaller prints to create a cohesive gallery wall, our framed art collection has something to elevate your space and bring beauty and inspiration to your walls.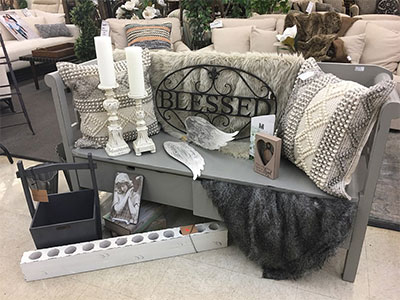 Canvas Art
Our superior canvas art collection is designed to bring beauty and elegance to your space because:
Each piece is meticulously crafted on high-quality canvas, ensuring durability and longevity.


The canvas provides a textured and rich surface that adds depth and dimension to the artwork, enhancing its visual impact.


Our collection offers something for every taste and décor as there are Various styles, subjects, and sizes available.


Photo Frames
Our photo frames are thoughtfully designed to showcase your cherished memories in style, and these are some features of this wall art:
They are crafted with attention to detail. Our collection offers a variety of sizes, materials, and finishes to suit your preferences.
If you want a classic wooden frame, a sleek metal design, or a contemporary acrylic frame, we have options to complement any decor.
For more information about our wall decor please call the Southern Hospitality team at 813-717-7895 or 813-717-7784. You can email us through this
Online Form
, and we will contact you soon.