Bedroom Furniture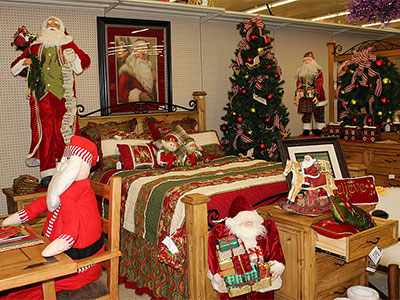 At Southern Hospitality in Plant City, FL, we understand that your bedroom is your sanctuary, and it deserves furniture that complements your style and provides comfort. We carry a wide range of bedroom furniture products catering to retail and wholesale customers, ensuring everyone can find something to suit their needs.
We have been in business for over 35 years, and only stock products from well-recognized brands like Ashley Furniture, Coast To Coast, Legacy, Magnussen, Modus Furniture, North American, and more, guaranteeing that you will receive high-quality products that are designed to last.
Types of Bedroom Furniture in Our Store
Here are some of the types of bedroom furniture products we carry:
Beds - We stock a wide range of bed frames, from classic wooden designs to modern upholstered designs, catering to different styles and preferences. Our beds are available in various sizes, including twin, full, queen, and king, ensuring you find the perfect fit for your bedroom.


Mattresses - A good mattress is essential for a good night's sleep. We carry a variety of high-quality mattresses from different brands and types, including memory foam, latex, and innerspring, to cater to diverse sleeping preferences and needs.


Dressers and Chests - Our selection of dressers and chests features a variety of designs, sizes, and finishes, from traditional to modern styles. These products provide ample storage space for clothes, linens, and other bedroom essentials.


Nightstands - A nightstand is a functional and stylish addition to any bedroom, providing a convenient spot for bedside essentials like lamps, books, and water bottles. We carry a variety of nightstand designs, materials, and finishes to match different bedroom styles.


Vanity Sets - A vanity set can turn any bedroom into a luxurious retreat. We offer a range of designs and finishes to match different styles and preferences, and our vanity sets come with matching mirrors, stools, and drawers for added convenience.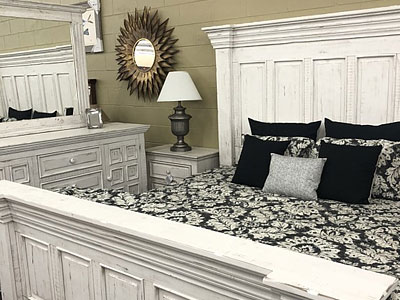 Retail and Wholesale Bedroom Furniture Sales
We also carry benches, mirrors, and more. We are committed to providing our customers with the best possible shopping experience. Our knowledgeable and friendly staff is always on hand to assist you in finding the perfect bedroom furniture products for your needs.
Whether you are a retail customer looking for a single product or a business customer needing bulk orders, we are here to cater to your needs. Visit our store today and explore our wide range of high-quality bedroom furniture products.
If you need more information about our bedroom furniture products, please call Southern Hospitality at 813-717-7895 or 813-717-7784. You can also reach us by email through this
Contact Us
form, and one of our experts will call you back to discuss your requirements.