Outdoor Furniture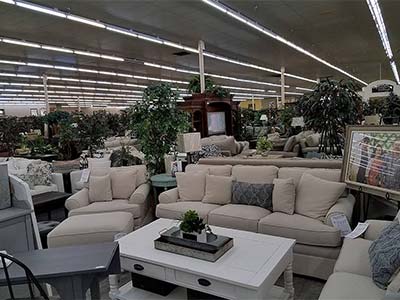 Attractive and durable outdoor furniture is essential for creating a comfortable and inviting outdoor space in your home. Not only does it enhance the aesthetics of your outdoor areas, but it also provides a functional and stylish setting for relaxation, entertainment, and dining.
Exposure to the elements makes it essential to choose furniture designed to withstand weather conditions and retain its beauty over time. By investing in durable outdoor furniture, you ensure longevity and avoid the need for frequent replacements.
Attractive outdoor furniture from Southern Hospitality adds value to your Plant City, FL, home, increasing curb appeal and creating an outdoor environment you and your guests can enjoy for years. You can choose from this outdoor furniture:
Patio Furniture
We offer a wide selection of patio furniture that combines comfort, style, and durability and:
Our collection includes a range of designs and materials, from classic and timeless to modern and contemporary.


If you're looking for a cozy outdoor lounge set, a stylish dining set, or versatile seating options, we have the perfect patio furniture to suit your needs.


Our furniture is crafted with quality in mind, built to withstand the elements while providing comfort and functionality. Create a relaxing oasis in your outdoor space with our carefully curated patio furniture collection.
Decorative Pillows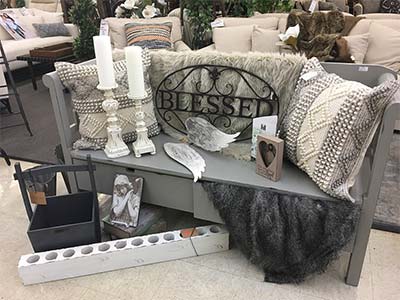 Add the perfect finishing touch to your outdoor furniture with our decorative pillows. Some salient feature of these products:
Our collection features various colors, patterns, and textures, allowing you to customize your outdoor decor and create a cozy and inviting atmosphere.


These pillows enhance the comfort of your seating and add a pop of color and style.


Choose from various materials designed to withstand outdoor conditions, ensuring that your pillows retain their beauty and softness season after season.
When you prefer bold and vibrant patterns or subtle and elegant designs, our decorative pillows are the ideal accessory to elevate your outdoor space.
Chair Cushions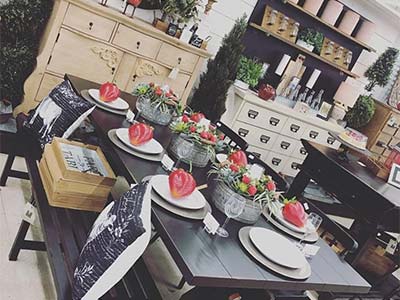 Enhance the comfort and style of your outdoor seating with our chair cushions as these are:
Designed to provide extra support and cushioning, our chair cushions offer a cozy seating experience for you and your guests.


Available in various sizes, shapes, and colors available, you can easily find cushions that fit your outdoor chairs and match your aesthetic preferences.


Crafted with weather-resistant materials, ensuring longevity and easy maintenance.
Whether you're enjoying a meal in your outdoor dining set or lounging on your patio chairs, our chair cushions add comfort and luxury to your outdoor seating arrangements.
Durable Outdoor Furniture for Every Home
We understand the importance of investing in outdoor furniture that can withstand the elements while maintaining its beauty and functionality over time. When you choose our outdoor furniture, you can rest assured that you are selecting high-quality pieces, built to last.
From the frames to the cushions and every component in between, our furniture undergoes rigorous testing to ensure durability and longevity. We take pride in offering outdoor furniture crafted from top-notch materials and designed with meticulous attention to detail.
For more information about our outdoor furniture products, please call the Southern Hospitality team at 813-717-7895 or 813-717-7784. You can email us through this Online Form, and we will contact you soon.