Artificial Flowers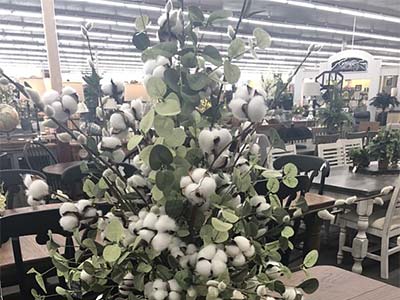 Flowers have a way of transforming any space, bringing freshness, color, and beauty to both indoor and outdoor settings. While real flowers are undoubtedly stunning, artificial flowers can take your decor to the next level. At Southern Hospitality, we specialize in providing high-quality artificial flowers in and around Plant City, FL.
Why Should You Choose Artificial Flowers Over Natural Ones?
Here are a few compelling reasons to choose artificial silk flowers over the real thing:
Long-Lasting Beauty - One of the primary advantages of artificial flowers is their longevity. Unlike real flowers that wither and wilt over time, artificial flowers retain their beauty indefinitely. They require minimal maintenance and can be enjoyed for years, making them a cost-effective choice in the long run.


Allergy-Free - Artificial flowers offer a perfect solution for individuals with sensitivities to pollen or other allergies. Since they don't produce any pollen/fragrances, everyone can enjoy them without causing any allergic reactions or discomfort.


Endless Variety - Silk flowers offer an incredible range of options in terms of colors, styles, and types. Whether you're looking for classic roses, exotic orchids, vibrant sunflowers, or delicate lilies, you'll find a wide selection of artificial flowers to suit your preferences and complement your decor.


Versatility - Artificial flowers are highly versatile and can be used in various settings and applications. Artificial flowers provide endless possibilities for creative expression, whether you want to create stunning floral arrangements for your home, office, or special events such as weddings or parties.


Low Maintenance - Unlike real flowers that require regular watering, trimming, and care, artificial flowers are virtually maintenance-free. You don't have to worry about watering or keeping them in the right conditions. They will always look fresh and vibrant without any effort on your part.


Range of Artificial Flowers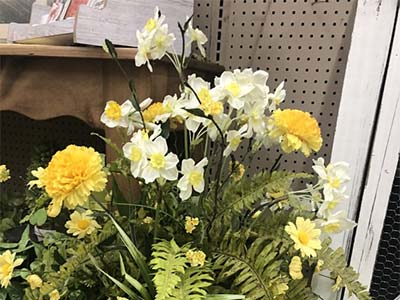 We offer an extensive range of artificial flowers to cater to your diverse needs. Our collection includes:
Roses
Orchids
Sunflowers
Tulips
Lilies
Peonies
Hydrangeas
Carnations
Gerberas
Daisies
And many more
Our experienced team is here to assist you in selecting the perfect artificial flowers for your specific requirements. We understand that choosing the right flowers can be overwhelming with many options. That's why we provide personalized service, offering sound advice and input to help you make informed decisions. We will consider your preferences, decor style, and the intended use of the flowers to ensure that you find the perfect match.
Artificial Flowers at Cost-Effective Pricing
Whether you're looking to create a breathtaking centerpiece for your dining table, add a touch of elegance to your office reception area, or enhance the beauty of your outdoor garden, our knowledgeable team will guide you in selecting the most suitable artificial flowers to achieve your desired aesthetic.
At Southern Hospitality, we take pride in offering high-quality artificial flowers crafted with attention to detail and replicating the beauty of real flowers. Our products are sourced from reputable manufacturers known for their commitment to quality and craftsmanship.
For more information about our silk flower supplies, please call Southern Hospitality at 813-717-7895 or 813-717-7784. You can also send us your queries through this Online Form, and we will call you back soon.