Dining Tables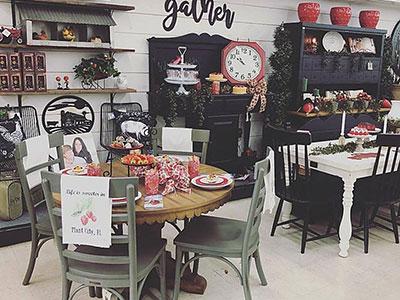 At Southern Hospitality, we understand that the dining room is an essential part of your home, and having the right dining table can make all the difference.
At our Plant City, FL store, we carry a wide range of dining tables from leading brands, including Ashley Furniture, Hillsdale, Legacy, Modus Furniture, Standard, Tennessee Enterprise, and more. We only stock products from well-recognized brands, ensuring you receive high-quality products designed to last. Our experts will also help with product selection, so you get a dining table that suits your requirements.
Range of Dining Table Styles and Designs
Here are some of the different dining table styles we have:
Traditional - Our selection of conventional dining tables features classic designs with intricate details and elegant finishes. These tables are perfect for formal dining rooms or those who prefer a timeless look.


Modern - We carry a variety of contemporary dining tables that feature sleek designs and clean lines. These tables are perfect for contemporary homes or those who prefer a minimalist style.


Rustic - Our rustic dining tables feature natural wood finishes and rugged designs, providing a warm and cozy atmosphere for family meals.


Counter Height - Our selection of counter-height dining tables is perfect for those who prefer a casual dining experience. These tables are higher than traditional dining tables, providing a more relaxed and social atmosphere.


Extension - Our extension dining tables are perfect for those who need extra space for large family gatherings or dinner parties. These tables come with additional leaves that can be easily added or removed.


Round - Our round dining tables provide a cozy and intimate dining experience, perfect for smaller spaces or those who prefer a more intimate setting.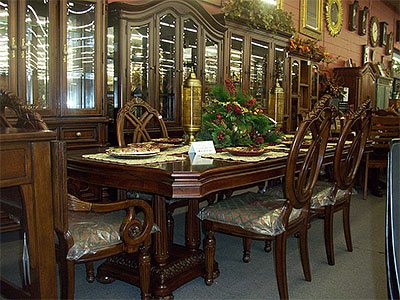 Dining Table Sales - Retail and Wholesale
We are confident that you will find dining tables that align with your needs at our store. Our knowledgeable and friendly staff is always on hand to assist you in finding the perfect dining table for your home.
Whether you are a retail customer looking for a single dining table or a business customer needing bulk orders, we are here to cater to your needs. Visit our store today and explore our wide range of high-quality dining tables.
If you need more information about our dining table products, please call Southern Hospitality at 813-717-7895 or 813-717-7784. You can also reach us by email through this
Contact Us
form, and one of our experts will call you back to discuss your requirements.