Home Decor Products in Lakeland, FL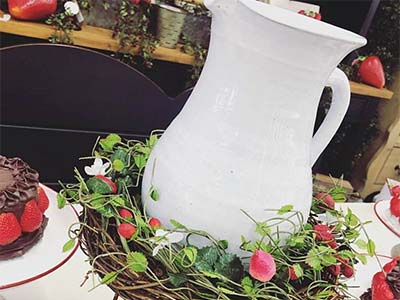 Quality, well-chosen, stylish home décor is paramount in creating a living space that reflects your personality and provides comfort and visual appeal. Beyond aesthetics, it enhances the functionality of your home by optimizing organization and flow.
Thoughtfully selected decor items, from furniture to artwork, can set the mood, evoke emotions, and convey your unique taste. You can source quality home décor products in Lakeland, FL at Southern Hospitality Home Decor.
Range of Home Décor Products
We cater to all your home décor needs and offer an impressive range of products such as:
Bedding Bliss - Nothing transforms a bedroom like the right bedding, and at Southern Hospitality, we've curated a selection that exudes comfort and style. Our bedding collection includes sumptuous bedspreads, cozy quilts, and soft, luxurious sheets.


Coastal Home Décor - For those who adore the coastal lifestyle, our coastal home decor section captures the essence of seaside living. From nautical-inspired accents to beach-themed artwork, you'll find everything you need to infuse your home with the relaxed charm of coastal living.


Kitchen Essentials - The heart of every home is the kitchen, and we understand the importance of having top-notch kitchen decor and essentials. Our kitchen decor section offers high-quality bakeware, cookware, and cutlery that elevate your cooking experience. Whether you're a culinary enthusiast or enjoy occasional cooking, our kitchen products are designed to make your time in the kitchen enjoyable and efficient.


Dining Elegance - Set the stage for memorable dining experiences with our elegant flatware, glassware, and dinnerware. Our impressive dining collection features a variety of styles, from classic to contemporary, allowing you to create the perfect ambiance for every meal. Whether it's a casual brunch or a formal dinner party, our dining products add a touch of sophistication to your table.


Patio Perfection - Your outdoor spaces deserve as much attention as your interiors, which is why we offer a range of outdoor furniture and outdoor decor items. Our patio furniture includes comfortable seating options and stylish dining sets, while our outdoor chair cushions, decorative pillows, chair, and rugs provide the finishing touches. Transform your patio or deck into an inviting retreat with our outdoor solutions.


Garden Charm - The beauty of nature comes to life in our garden decor collection. From decorative planters to charming garden statues, our selection allows you to create a garden that's as stunning as it is serene.


Artificial Greenery - If you love the idea of lush greenery without maintenance, our collection of artificial plants is perfect for you. These lifelike plants add a touch of nature to any room without watering or sunlight. Create an inviting atmosphere with our faux greenery, which looks just as stunning as the real thing.


Other Home Décor Products We Offer
In addition to the products mentioned above, we also offer:
Contemporary and traditional elements such as candleholders and lamps, mirrors, and vases


Wall décor like framed art, canvas art, and photo frames


Seasonal Embellishments and festive decorations for Christmas and Halloween to charming accents for spring and summer


High-Quality Home Décor at Affordable Pricing
Quality decor ensures longevity, saving you from frequent replacements and upkeep costs. It transforms your house into a warm and inviting sanctuary, positively impacting your well-being, and leaving a lasting impression on guests.
Quality home decor elevates your living environment, making it a place of pride, comfort, and self-expression. Our commitment to quality and style ensures that your home will reflect your unique personality and taste, creating a space you'll love coming home to every day.
For more information about our home decor products in Lakeland, FL, please call the Southern Hospitality team at 813-717-7895 or 813-717-7784. You can email us via this Online Form, and a representative will contact you soon.