Greenery
At Southern Hospitality, we believe that having greenery both indoors and outdoors in your Plant City, FL, home is vital for several reasons. Indoor greenery improves air quality, adds a sense of tranquility, and enhances the overall aesthetic of your living space. Outdoor greenery creates a welcoming environment, provides shade, and contributes to a sustainable ecosystem.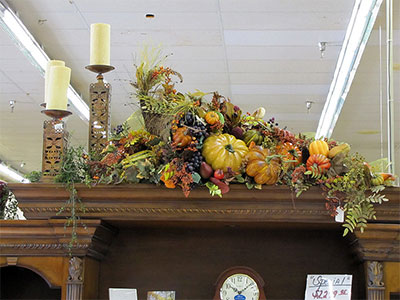 Choosing artificial greenery offers numerous advantages. It requires minimal maintenance, doesn't rely on specific lighting or watering conditions, and is allergen-free. Artificial greenery provides year-round beauty and allows you to enjoy the benefits of nature without the need for constant care.
Artificial Plants
We offer a wide range of artificial plants to enhance your indoor spaces. One of the key advantages is the low-maintenance aspect. Artificial plants require no watering, sunlight, or pruning, making them ideal for those with busy lifestyles or environments where live plants may struggle to thrive. They provide year-round beauty and freshness without the need for constant care.
Additionally, artificial plants are an excellent option for individuals with allergies, as they do not release allergens like pollen into the air. They are also pet-friendly, eliminating the risk of toxic plants for curious animals.
From lush and lifelike artificial palm trees that bring a tropical vibe to your living room to realistic-looking succulents that add a touch of greenery to your office desk, our collection offers diversity in shapes, sizes, and foliage types.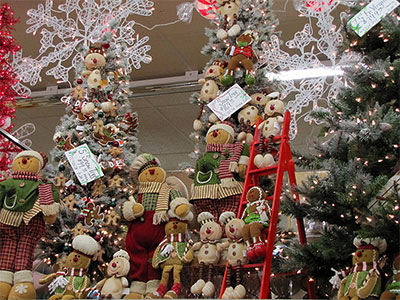 Artificial Trees
Our artificial trees uplift your home and bring natural beauty to any space. Artificial trees offer numerous advantages, making them a popular choice for interior decoration. One of the key benefits is their low-maintenance nature. Unlike live trees, artificial trees require no watering, pruning, or special care. They retain their beauty and vitality year-round, adding a sense of freshness and vibrancy to your home without needing ongoing maintenance.
Artificial trees also offer great versatility in terms of placement. Whether you want to create a focal point in your living room, add a touch of greenery to your office, or enhance your entryway with a grand statement, our collection includes a variety of tree sizes and styles to suit different spaces and design preferences.
From realistic artificial palm trees that evoke a tropical paradise to majestic artificial firs that bring a festive atmosphere, our selection of artificial trees allows you to infuse your home with the beauty of nature.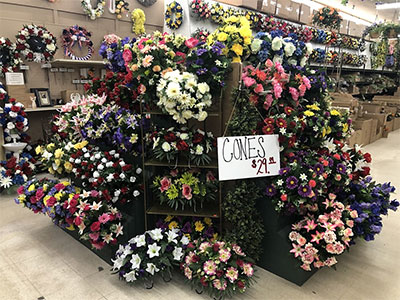 Artificial Flowers
The artificial flowers you source from us help you create a lively and stunning ambiance in your home. Artificial flowers offer a range of benefits, combining nature's beauty with low maintenance convenience. Our selection includes a variety of flower types, from classic roses and lilies to vibrant sunflowers and orchids, allowing you to find the perfect blooms to suit your style and decor.
Artificial flowers bring color, vibrancy, and a touch of elegance to any space. They offer a long-lasting solution, maintaining beauty without watering or regular upkeep. With lifelike details and realistic textures, our artificial flowers closely resemble their natural counterparts, creating a visually stunning and lifelike display.
These flowers can brighten up your rooms, adding liveliness and freshness to your living space, or creating an eye-catching centerpiece. They can be used to enhance your dining table, adorn your mantel, or bring life to your office desk.
For more information about our greenery products, please call the Southern Hospitality team at 813-717-7895 or 813-717-7784. You can email us through this
Online Form
, and we will contact you soon.