Entertainment Centers
Entertainment centers are integral to most homes and some commercial settings, including the hospitality industry. We only stock products from renowned brands at our store located in Plant City, FL, ensuring that you receive high-quality products designed to last. We carry various entertainment centers from leading brands, including Parker House, Magnussen, Legends, and more.
Range of Entertainment Center Styles
Here are some of the different entertainment center styles we have:
Traditional- Our selection of conventional entertainment centers features classic designs with intricate details and elegant finishes. These centers are perfect for formal living rooms or those who favor a timeless look.
Modern - We carry a variety of modern entertainment centers that feature sleek designs and clean lines. These centers are perfect for contemporary homes or for those who prefer a minimalist style.
Rustic - Our rustic entertainment centers feature natural wood finishes and rugged designs, providing a warm and cozy atmosphere for family entertainment.
Wall Units - Our wall-unit entertainment centers work well for people who want to create a focal point in their living room. These centers come in different sizes, offering ample storage space for books, DVDs, and other entertainment accessories.
Fireplaces - Our selection of fireplace entertainment centers combines functionality with style, providing a warm and cozy atmosphere for family entertainment.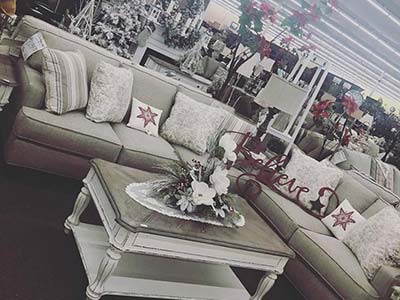 Choose The Perfect Entertainment Center for Your Needs
We are here to help you with information regarding the entertainment centers we carry and ensure that you get something that works best for your home. Our knowledgeable and friendly staff is always on hand to assist you in finding the perfect entertainment center for your home or commercial setting. We also cater to hospitality industry clients who need wholesale entertainment centers.
High-Quality Entertainment Centers
We strive to offer a stress-free shopping experience. We offer flexible financing options to help you purchase without breaking the bank. We also offer delivery and installation services to ensure that your entertainment center is set up correctly and on time.
Visit our store today and explore our wide range of high-quality entertainment centers. Whether you are a retail customer looking for a single home entertainment center, a newly renovated basement, or a commercial customer with a bulk order requirement for your hotel or resort, you can cater to your needs.
If you need more information about our entertainment center products, please call Southern Hospitality at 813-717-7895 or 813-717-7784. You can also reach us by email through this Contact Us form, and one of our experts will call you back to discuss your requirements.