Seasonal Décor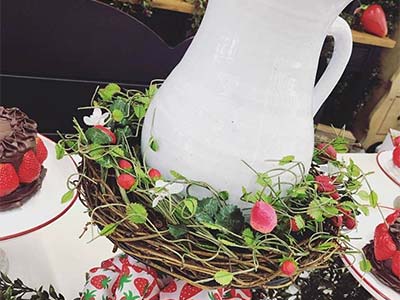 Seasonal decor can transform the look and feel of indoor and outdoor spaces, breathing new life into your property. With our impressive collection of seasonal decor, you have a wide array of options to choose from. Whether it's festive ornaments, colorful wreaths, or charming outdoor displays, our collection is designed to suit various styles and preferences.
With Southern Hospitality's diverse range of options, you will surely find something that perfectly complements your styling and preferences, allowing you to infuse your Plant City, FL, property with the charm and beauty of every time of year.
Variety of Seasonal Décor
From spring blooms to summer beach motifs, and autumn harvest accents to winter holiday decorations, seasonal decor allows you to create a welcoming and visually stunning ambiance that reflects the spirit of each season. Here are some products to choose from:
Planters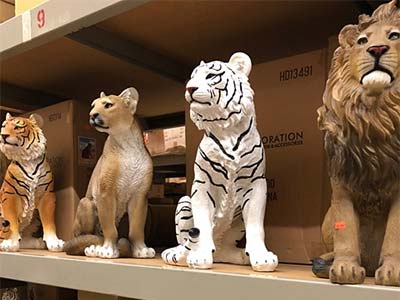 We have an amazing planter collection that offers a wide range of options to showcase your favorite plants and add a touch of greenery to your indoor and outdoor spaces. From modern and sleek designs to rustic and traditional styles, our planters are crafted with durability and aesthetics in mind, allowing you to create stunning displays that complement your decor and elevate the beauty of your plants.
Statues
We offer an exquisite range of statue options to enhance your outdoor areas. From classic sculptures to whimsical garden accents, our statues add a touch of elegance and personality to your garden or patio. These statues are made from high-quality materials, built to withstand the elements, and become timeless focal points in your outdoor space.
Christmas Trees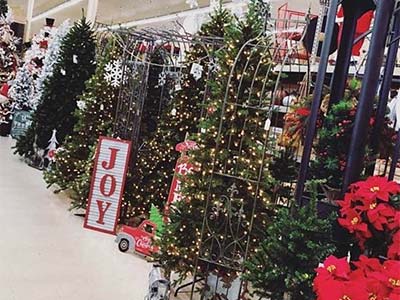 Celebrate the holiday season with our collection of Christmas trees. From traditional evergreens to modern and pre-lit options, we offer a variety of sizes and styles to suit any space. Our Christmas trees are crafted with care, featuring realistic foliage and sturdy construction, allowing you to create a festive centerpiece that will bring joy and cheer to your home year after year.
Christmas Decorations
Our Christmas decorations encompass various festive accents to transform your home into a winter wonderland. From sparkling ornaments and wreaths to whimsical figurines and garlands, our collection offers everything you need to adorn your space with holiday cheer.
With various colors, themes, and styles available, you can find the perfect decorations to create a magical and inviting atmosphere that will delight both young and old.
High-Quality Seasonal Décor
There are many reasons to buy all your seasonal décor from us:
We understand that everyone has unique requirements when it comes to seasonal decor. That's why we pride ourselves on offering a diverse selection that caters to a wide range of preferences.
Whether you're looking for vibrant and colorful decorations for a festive celebration or elegant and understated accents for a more refined touch, we have you covered.
Our knowledgeable staff is here to assist you in selecting the best products that align with your style and vision.
With our extensive range of options and personalized service, you can confidently find the seasonal decor you need to bring your vision to life. It's the simplest way to create a stunning atmosphere that reflects your individuality and taste.
For more information about our seasonal decor, please call the Southern Hospitality team at 813-717-7895 or 813-717-7784. You can email us through this Online Form, and we will contact you soon.