Silk Flowers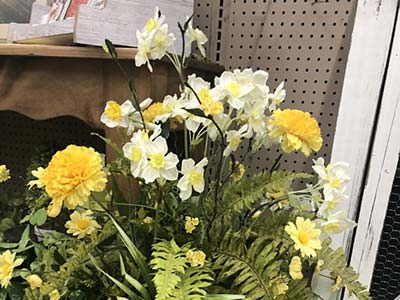 However, real flowers may not always be feasible or cost-effective. That's where our high-quality silk flowers come in. If you are looking for stunning, high-quality silk flowers in Plant City, FL, and surrounding areas, Southern Hospitality is the place to come to. Flowers have a unique ability to add a touch of beauty and charm to any indoor and outdoor space.
At Southern Hospitality, we pride ourselves on offering an impressive range of silk flowers to cater to all your interior and exterior decorating needs. From vibrant roses and delicate lilies to exotic orchids and lush greenery, our collection features diverse blooms that closely resemble their natural counterparts. Our meticulous attention to detail ensures that our silk flowers exude the same beauty and elegance as fresh flowers, creating visually stunning arrangements that captivate all who see them.
Benefits of Silk Flowers for Interior and Exterior Décor
There are several compelling reasons why silk flowers have become a popular choice for interior and exterior décor. Here are some of the key benefits:
Lifelike Appearance - Our silk flowers are meticulously crafted to replicate real flowers' intricate details and vibrant colors. With their natural appearance, they offer the same visual appeal without needing constant maintenance or worry about wilting.


Longevity - Unlike fresh flowers with a limited lifespan, silk flowers offer long-lasting beauty. They retain their freshness and vibrancy for extended periods, allowing you to enjoy their beauty year-round.


Allergy-Friendly - Silk flowers provide a wonderful alternative for individuals with allergies or sensitivities to pollen. They do not release pollen or trigger allergic reactions, making them a safe and enjoyable choice for everyone.


Cost-Effective - Real flowers can be expensive, especially for larger arrangements or ongoing décor needs. Silk flowers offer a cost-effective solution, allowing you to achieve the same stunning floral displays at a fraction of the cost.


Where To Place Silk Flowers
The versatility of silk flowers allows you to place them in various settings to enhance the aesthetics of your space. Here are some popular placements for silk flowers: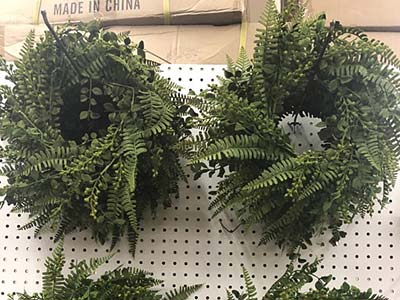 Interior Spaces - You can place silk flowers in vases or arrange them as centerpieces on dining tables, coffee tables, or mantels. You can incorporate them into wall hangings, wreaths, or garlands to add color and elegance to your home.


Outdoor Designs - Our silk flowers are suitable for outdoor use, allowing you to create beautiful displays in gardens, patios, or balconies. They can be placed in pots, planters, or hanging baskets to bring life and color to outdoor spaces.


Special Occasions - Silk flowers are an excellent choice for special occasions such as weddings, parties, or corporate events. They can be used in bouquets, boutonnieres, corsages, and decorative arrangements, adding a touch of sophistication and beauty to any celebration.


Affordable Silk Flowers and Outstanding Customer Service
At Southern Hospitality, we believe that high-quality silk flowers should be accessible to all. That's why we offer our products at affordable prices without compromising quality. We are committed to providing exceptional customer service, ensuring your experience with us is enjoyable and satisfying. Our knowledgeable staff is always available to assist you in selecting the perfect silk flowers for your specific needs, offering expert advice and guidance.
For more information about our silk flower supplies, please call Southern Hospitality at 813-717-7895 or 813-717-7784. You can also send us your queries through this Online Form, and we will call you back soon.