Furniture Upholstery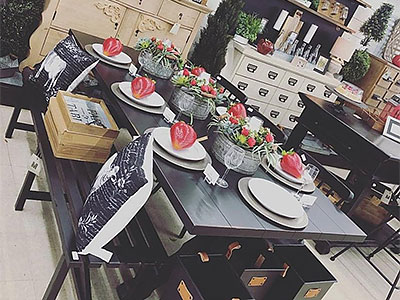 The right furniture upholstery can add a touch of luxury and comfort to any home or commercial setting. At Southern Hospitality, we understand the importance of high-quality upholstery and offer an impressive range of products designed to enhance any space's beauty.
Furniture Upholstery Brands We Carry
Our expansive store in Plant City, FL, carries products from leading brands, including Best Chair, Craftmaster, Magnussen, Southern Motion, and many others. Our wide range of furniture upholstery products caters to diverse needs, ensuring you find the perfect product for your home or commercial setting.
Furniture Upholstery Materials You Can Choose From
Here are some of the different furniture upholstery materials we carry:
Leather - Our selection of leather upholstery is designed to add a touch of elegance and sophistication to any space. Leather upholstery is durable, easy to clean, and provides a luxurious feel unmatched by other materials.


Fabric - We offer various fabric upholstery options, including cotton, linen, and velvet. Fabric upholstery is versatile and can be customized to suit any design style or color scheme.


Microfiber - Our microfiber upholstery is popular for families with children or pets. Microfiber is stain-resistant, easy to clean, and provides a comfortable and durable seating option.


Faux Leather - Our selection of faux leather upholstery is an affordable alternative to genuine leather. Faux leather is easy to clean, durable, and provides a stylish and modern look.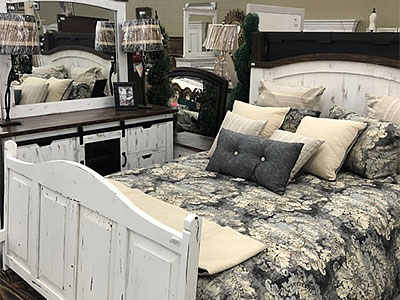 We Help With Upholstery Selection
We understand that selecting the right furniture upholstery can be overwhelming. That's why our knowledgeable and friendly staff is always on hand to assist you in choosing the best product for your needs. We provide information regarding the upholstery we carry and help you select the best products for your needs.
High-grade upholstery is value for money in every way. It provides comfort and beauty to any space and is durable and long-lasting, ensuring that you get the most out of your investment.
Retail or Wholesale Upholstery Supply
At Southern Hospitality, we offer a stress-free shopping experience. We offer flexible financing options to help you purchase without breaking the bank. We also offer delivery and installation services to ensure your furniture upholstery installation is done well. Visit our store today and explore our wide range of high-quality furniture upholstery products for your retail or wholesale needs,
If you need more information about our furniture upholstery products, please call Southern Hospitality at 813-717-7895 or 813-717-7784. You can also reach us by email through this
Contact Us
form, and one of our experts will call you back to discuss your requirements.